Staff
Nice to meet you. My name is Ryoko Kina of Ryo acupuncture clinic. I have experienced a great change in my body through acupuncture and was drawn into the fascination of acupuncture.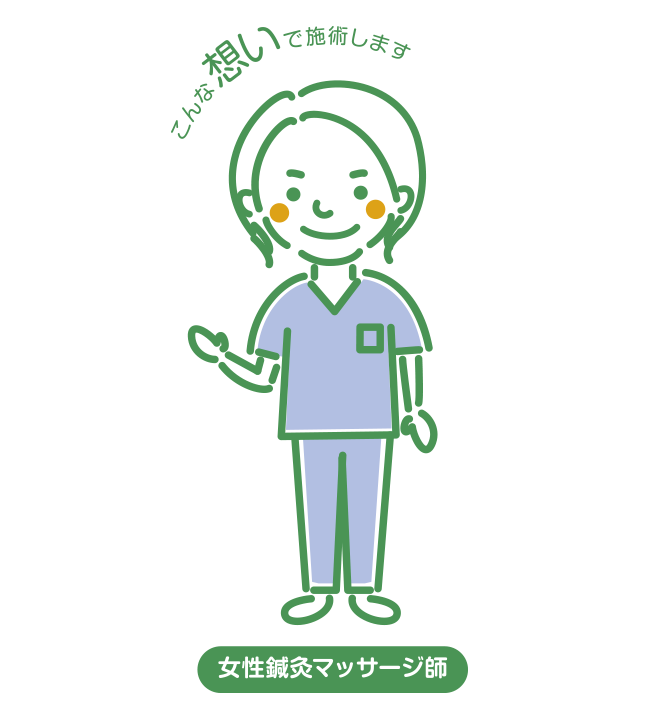 However, for many people, acupuncture is scary and painful. Not many people like to have acupuncture needles inserted into their bodies.
I began to research how to make acupuncture a comfortable and safe treatment.
Everyone's perception of pain and fear of acupuncture is different, so what I perceive as gentle acupuncture stimulation may be painful to others.
It is difficult to provide acupuncture treatment that everyone can feel comfortable with….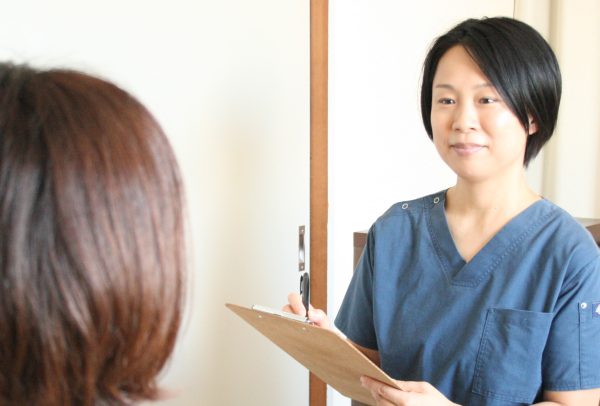 The first thing I thought about was the tools to be used. I decided to use the thinnest needles I could find, with a diameter of 0.12 mm (0000).
Many people are surprised at the thinness of the needles when I show them. Depending on the symptoms and constitution, I change to a little thicker needle for a person.
It took me many years to be able to treat people with a needle because ultra-thin needles bend easily if they do not capture the acupuncture points properly.
Even though we use ultra-fine needles, there is still a stinging sensation when they are inserted into the body. However, there is no excruciating pain, and everyone relaxes during the treatment.
Acupuncture stimulates acupuncture points (reaction points where the body changes), and even light stimulation of acupuncture points can be effective. It is important to find just the right stimulation for the person.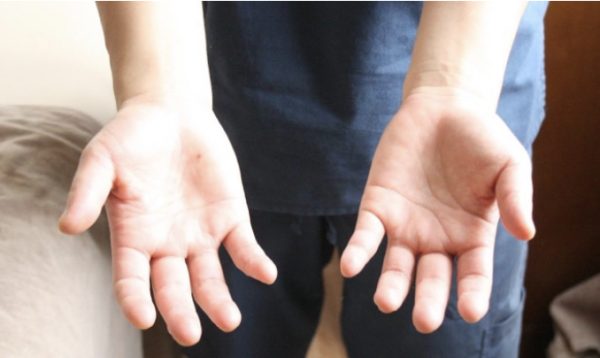 To touch the body is to read various information from the body. I have spent a lot of time developing my hands so that I can obtain more information when I look at and touch the body.
I read why the symptoms you are suffering from occurred while touching the body with my hands.
The body is touched gently. Cranio bodywork is performed with a touch of 5 grams of pressure (a 10 yen coin is 4.5 grams), but I touch the body with a stronger touch.
Whenever you have a problem or are unsure if acupuncture and moxibustion cranio-tonic therapy is indicated for your condition, please contact us.
Licenses
Nippon sport science university graduation
Junior and Senior High School Teaching license (Health and Physical Education)
Graduated from TOKYO EISEI GAKUEN
Obtained Japanese national certification as an acupuncture and moxibustion massage therapist
work experience
2000 (Heisei 12): Worked at Kyorindo Acupuncture Clinic and studied under Dr. Yukiko Suzuki.
2005 (Heisei 17) Acupuncture treatment at Inoue Orthopedic Clinic.
2008 (Heisei 20) Worked at Mejiro Acupuncture Clinic for a short time.
August 11, 2008 (Heisei 20) Ryo Acupuncture Clinic opened.
2017 (Heisei 29) Moved to Toshima 1-chome, Kita-ku, Tokyo.
2018 (Heisei 30) Introduction of cranio osteopathy to acupuncture and moxibustion.
2021 (reiwa 3) Moved to Ojihonmachi, Kita-ku, Tokyo