My treatment
Since the body is all connected, we treat the whole body. Acupuncture and cranio therapy are proposed by assembling treatments that suit the patient's symptoms and constitution.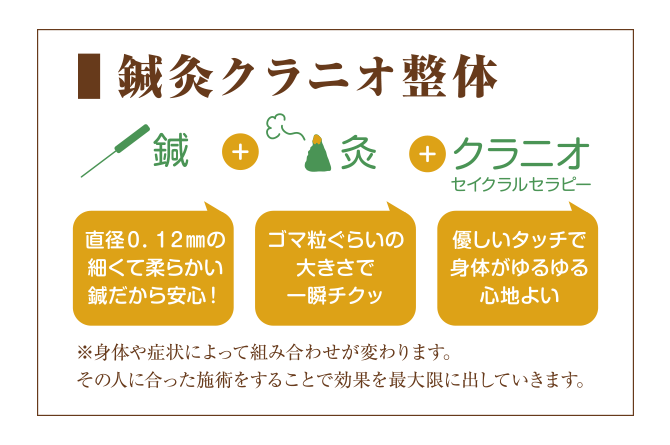 To ensure that you receive acupuncture
treatment with peace of mind
In order to provide acupuncture that everyone can feel comfortable with, we first devised tools.
Soft, ultra-fine needles with a diameter of 0.12 mm are used to avoid pain caused by needles and to reduce the fear of needles.
Capture the right
pressure points
It is important to accurately capture the pressure points in order to move the person's physical condition. Acupuncture points vary in location, direction, and depth from person to person.
At our clinic, acupuncture points are precisely located and acupuncture needles are inserted.
Acupuncture needles that are properly placed in acupuncture points gently cause changes in the body.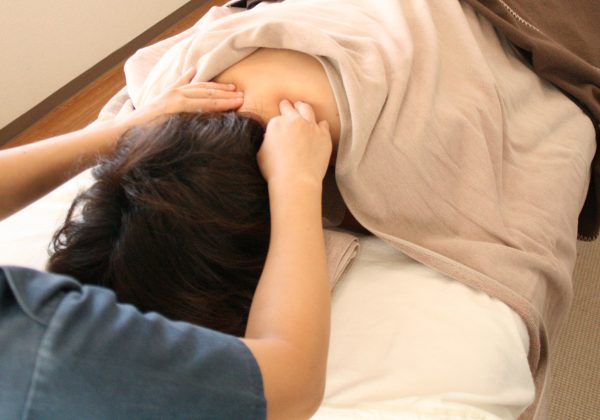 Check to see if
the body has changed
At the end of the treatment, check to see if the body has changed. Please check by touching it yourself. You can confirm that the stiffness has softened by touching it with your hand.
The body will change over time after the acupuncture treatment.
Please take it easy and avoid drinking, exercising, and taking long baths on the day of treatment.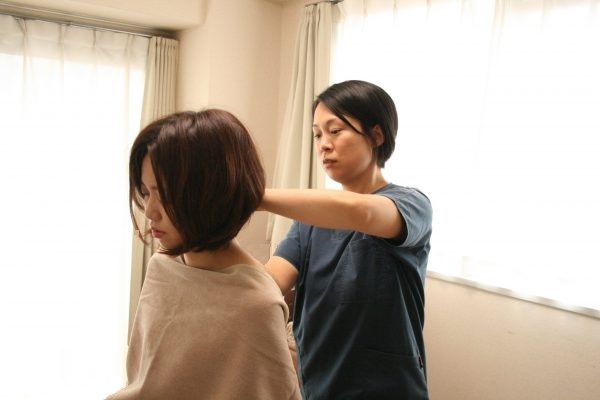 About moxibustion
You may do moxibustion about the size of a sesame seed. You will feel a tingle of heat stimulation for a moment.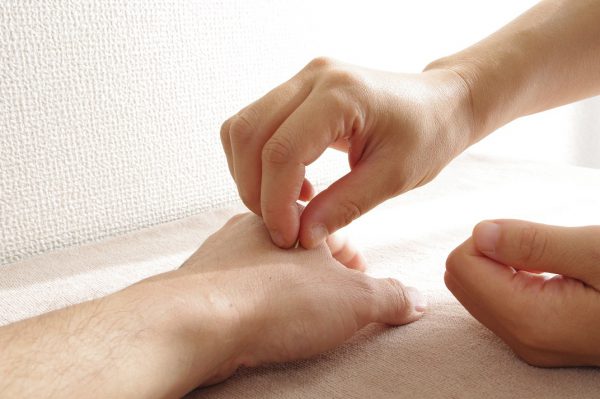 Tea after
treatment
After the treatment, please take a break with a cup of tea. We serve organic herbal tea (barley tea in summer).